Kelly J Decker
Kelly Decker began his career in the mortgage industry in 2000 and is a producing Sales Manager for First United Bank. Kelly puts his knowledge and experience to work for each client by sitting down and really getting to know them. He answers their questions and asks some of his own so he can best understand their unique situation and goals. It's not just a transaction; it's about establishing a lifelong relationship built upon trust, integrity, responsibility and doing the right thing.
Benefits of Working with Kelly and First United Mortgage Group
✓ Pre-Qualification completed same day
✓ One-on-One care throughout the entire process
✓ Lending Process made easy from start to finish
✓ Rushes are always welcome
✓ Local Processing, underwriting, and closing all completed in-house
✓ Minimum Credit Overlays
✓ We service 99% of our loans after closing. If questions arise about your loan, you will have a loan servicing specialist assigned to you.
✓ We lend in most states – You now have a lender for life, no matter where you purchase, whether a new primary residence, second home, or investment property
✓ Strong bank leadership with extensive experience and knowledge in mortgage industry
How to Contact Kelly
Call (214) 908-6792 to speak directly Kelly
Complete the Rate Quote Form on this page for a customized quote.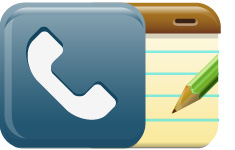 • Conventional & Jumbo Loans
• ARMS (Adjustable Rate Mortgages)
• FHA / VA / USDA Loans
• Portfolio Loans
• Renovation Loans
• Doctor Loan Programs
• One-Time Close Construction to Permanent Loans
• Extended Interest Rate Locks up to 9 months
• Gift Funds allowed for down payment on Conventional Loans
Customer Feedback for Kelly
"Thank you so much for an amazingly smooth lending process and I most definitely will have you on my list of resources. Even my title company today – said – oh yes, we've worked with him before – AMAZING!"
"Thank you for your detail-oriented help with this process. My expectations were
surpassed, & I would definitely give you repeat business in the future as well as recommendations. Truly a first-class job!"
"I am highly appreciative of Kelly Decker's knowledge and professionalism."
"You are the best and I know you provide an excellent service. I will refer you anytime."