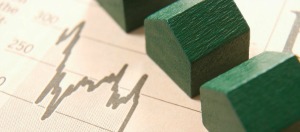 Home buyers in the Lone Star State should be prepared to make strong offers as we head toward the end of the summer real estate season.
According to recently released data from the Texas Association of REALTORS®, home prices in the state reached an all-time high in the second quarter of 2015, while home sales remained strong amid high demand. This information was published earlier this month in the Texas Association of REALTORS®' 2015-Q2 Texas Quarterly Housing Report.
"The impact of lower oil prices continues to be delayed, leading to a surprisingly strong second quarter," said Scott Kesner, chairman of the Texas Association of REALTORS®. "In fact, Texas home sales are actually stronger than they were this time last year, when oil prices were nearly $100 a barrel. This is further evidence of the strong and enduring demand for Texas real estate."
According to the report, home sales in Texas went up 46.3% from the first quarter of 2015 and increased 4.7% from a year ago, reaching 88,906 total home sales.
Meanwhile, the median price for homes in Texas increased 8.1% from the second quarter of 2014 to $200,000 and the average price increased 9% year-over-year to $258,786. This is the first time the median price for Texas homes has risen to $200,000 and is an all-time high for home prices in the state.
As prices increased, housing inventory in Texas continued to decline, falling 9.2% year-over-year to 3.8 months. This means that if homes in Texas continue selling at the pace they have been lately, the supply will last less than four months. The Real Estate Center at Texas A&M University estimates that a monthly housing inventory of 6.5 months is a level at which supply and demand for housing is balanced. When inventory levels are below 6.5 months, it is considered a seller's market. When the levels are above 6.5 months, it's considered a buyer's market.
"Despite the negative impacts from the decline in the oil price and rig counts, both existing housing development and new single-family home sales continue to be strong," explained Jim Gaines, Ph.D., economist with the Real Estate Center at Texas A&M University. "While a down oil and gas market makes it difficult to forecast Texas real estate for the rest of the year, preliminary numbers indicate a positive for the third quarter of 2015. Additionally, the expectation of rising interest rates in the near future could be stimulating demand as well."
Take note of that last comment from Gaines. We are still seeing very low mortgage rates right now, but with changes in both the state and national economy, as well as higher demand for homes, interest rates are likely to rise again in the near future. This means that if you've been on the fence about locking in your mortgage rate, you may want to do it sooner rather than later.
If you're considering a home purchase or refinance in the state of Texas, be sure to contact us for some of the most competitive rates in the marketplace. We'll be happy to provide you with a free Texas mortgage consultation and a no-obligation rate quote. Simply call us at (972) 591-3097 or fill out the form on our page to have someone from our team contact you after reviewing your information.