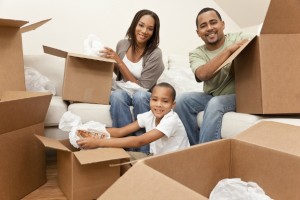 We all know Texas is a great place to call home, but did you know that the Lone Star State has gotten so popular it's one of the top 10 states people are moving to? According to a study from United Van Lines,  Texas was the 9th most popular state in the U.S. for inbound moves in 2015.
Oregon took the number one spot in the study with South Carolina and Vermont rounding out the top three. There was a noticeable trend in the top 10 rankings, with several southern states appearing on the list.
"As Baby Boomers get closer to retirement age, we are seeing people move out of colder climates and into places with warmer weather," said Melissa Sullivan, director, marketing communications at UniGroup, which operates United Van Lines.
So which states were the least popular for inbound moves? The northeastern states didn't rank too well, with New Jersey and New York being the top two states with the most outbound moves in 2015. Illinois came in third with Connecticut and Ohio rounding out the top five.
Here are the full lists:
Top 10 Inbound States for 2015
Oregon
South Carolina
Vermont
Idaho
North Carolina
Florida
Nevada
District of Columbia
Texas
Washington
Top 10 Outbound States for 2015
New Jersey
New York
Illinois
Connecticut
Ohio
Kansas
Massachusetts
West Virginia
Mississippi
Maryland
Are you planning a move to Texas? We'd love to help you research and compare mortgage options for you new Texas home. We offer a wide selection of home financing solutions and our interest rates are some of the most competitive in the marketplace! Talk to us today about low money down FHA loans, adjustable rate mortgages, jumbo loans, low credit mortgages and more and don't forget to request a free rate quote. Call us at (972) 591-3097 or complete the form on this page and one of our friendly loan experts will contact you after reviewing your information.